Tom & Lori
Smith Island
In The Chesapeake Bay
2001
---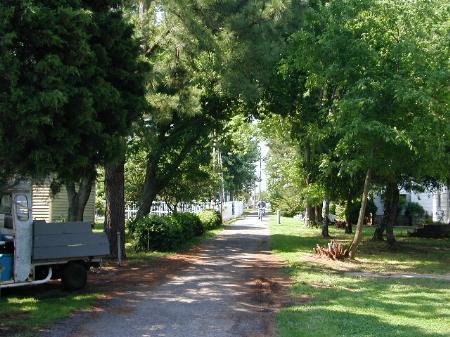 Main Steet Tylerton
---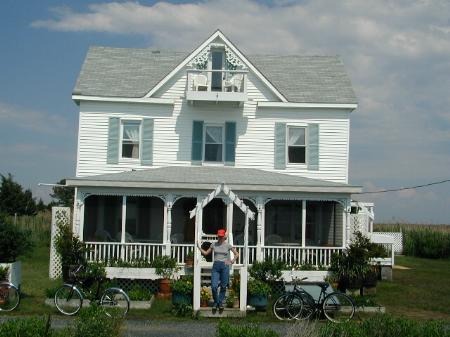 Our B&B for the weekend "The Inn of Silent Music" click on link below to get to their webpage [www.InnOfSilentMusic.com]

---

Standing water in yards after heavy rain. Island elevation is only 2ft above sea level.

---

The working docks in town.

---

Crab traps on the docks.

---

Soft shell crabs in the making.

---

Lori in the B&B's treehouse get away.

---

View of back bay behind the B&B.

---

Rhodes Point just a short canoe ride from Tylerton.

---

The church dock at Rhodes Point.

---

Some local transportation used to get to Sunday morning service.

---

1.5 mile walk connecting Rhodes Point and Ewell.

---

Ewell country store and restaurant.

---

Arriving back in the canoe from Rhodes Point.

---

Happy Hour on the deck at the B&B.

---

Sunset during our dinner on the deck.