Tom & Lori
China
2001
---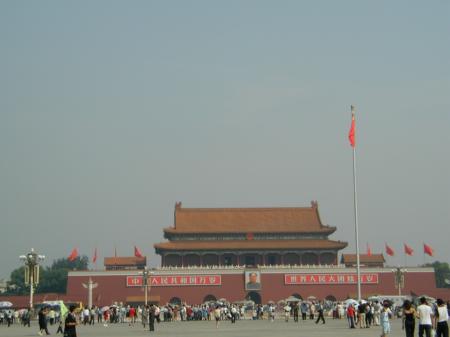 A view most people will recognize - Tiananman Square
---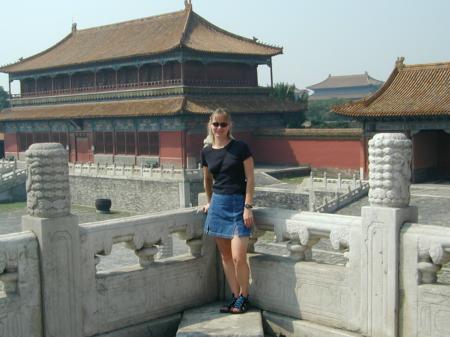 The Forbidden City - Emperor's home during the Ming Dynasty
---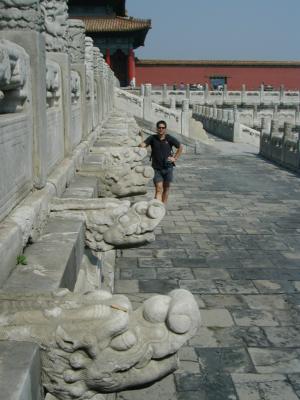 Exploring the Forbidden City
---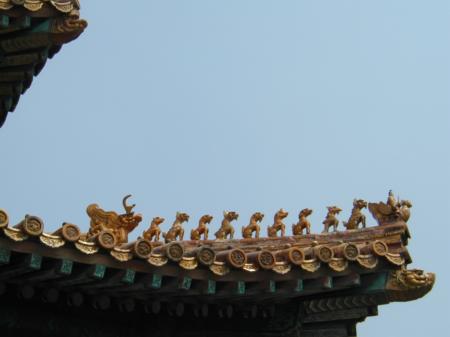 The number of critters on a roof indicates importance.....
---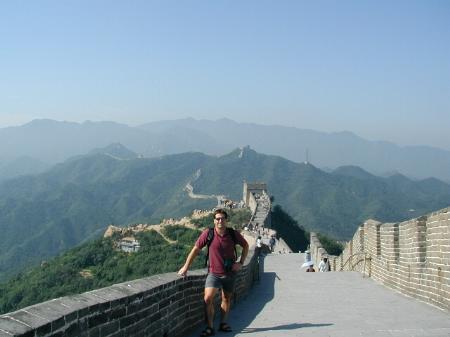 The Great Wall
---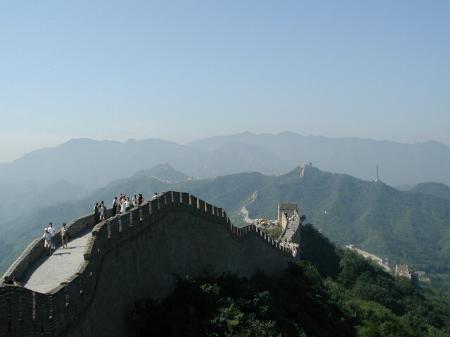 And yes, it's steep!
---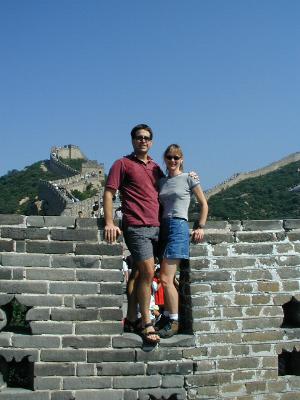 Just a couple of tourists
---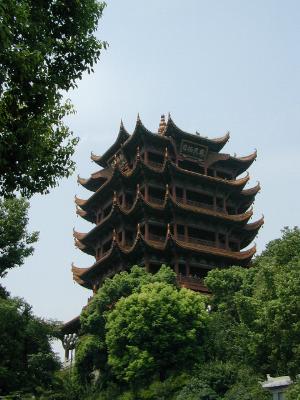 Yellow Crane Tower in Wuhan
---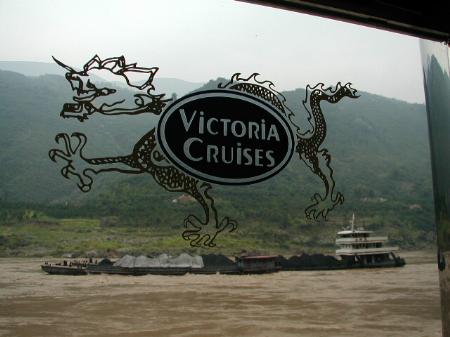 The beginning of our cruise upstream on the Yangtze River
---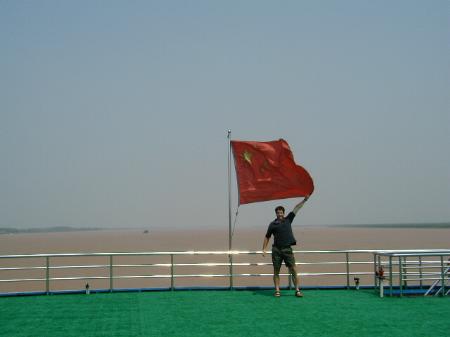 Wide, flat and filthy brown - The Lower Yangtze River
---
One of many dip net fisherman - never did see one catch a fish
---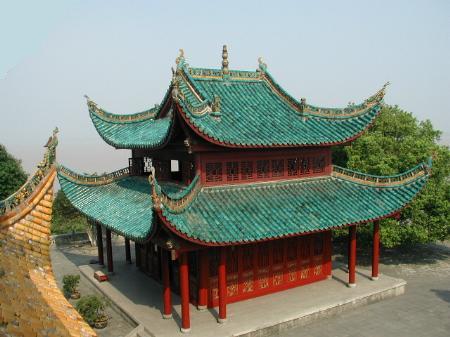 A perfect specimen of not-abundant Chinese traditional architecture in Yueyang
---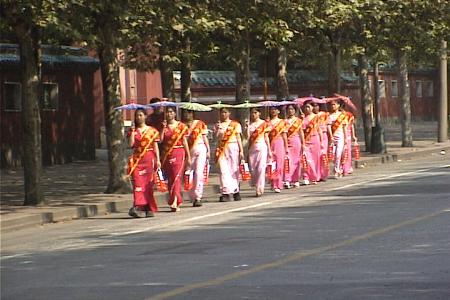 Believe it or not - a walking cosmetic advertisement
---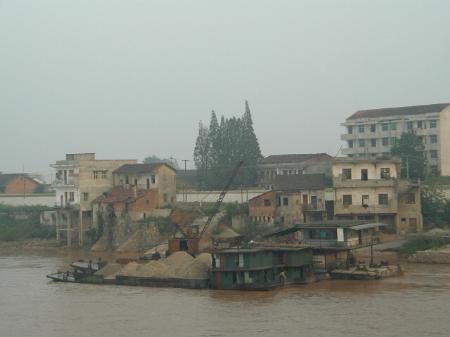 One of many industrial scenes along the Yangtze
---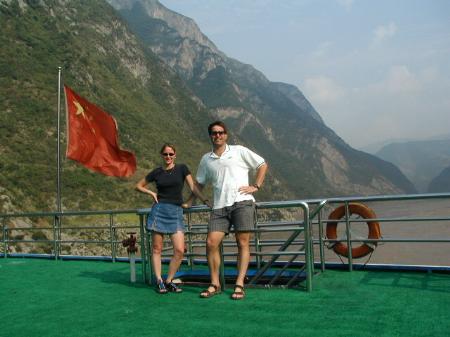 Two Americans in China
---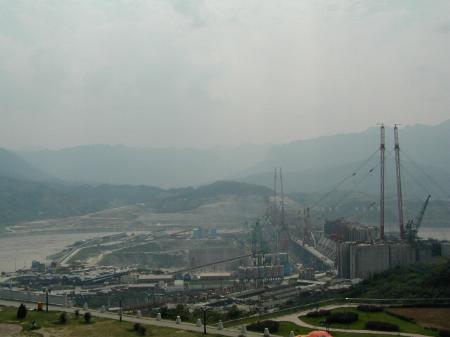 The construction site of the massive Three Gorges Dam
---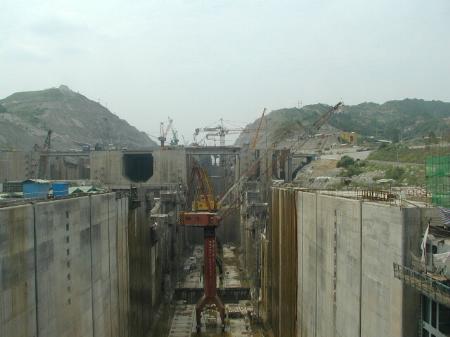 The five lock system
---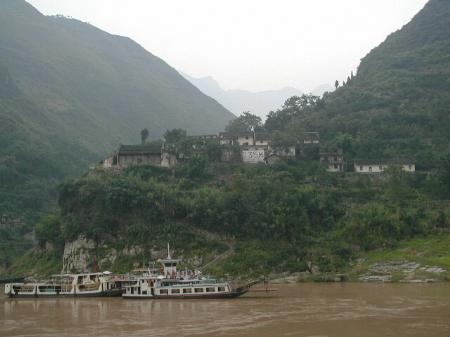 Soon to be under water in year 2003 at the 135M mark
---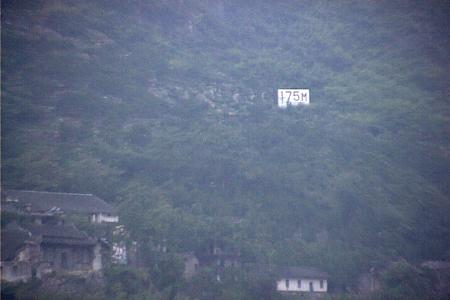 High water mark year 2009 at 175M
---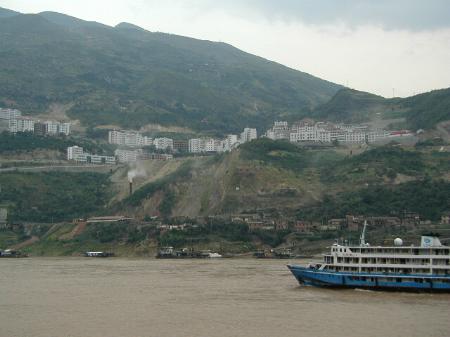 The new white cities are being built above the old cities
---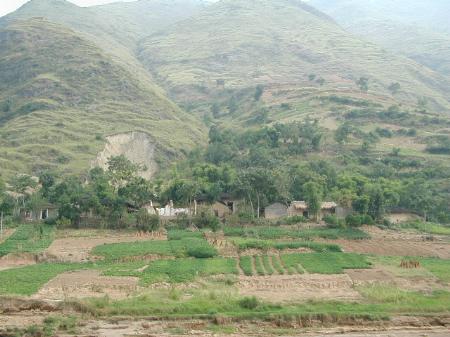 Farmland along the Yangtze will be flooded
---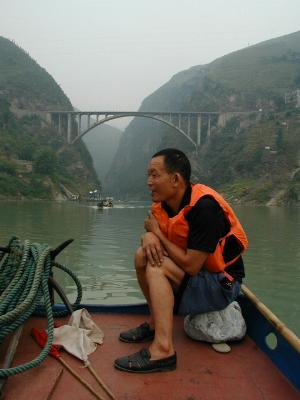 Sight seeing in The Three Lesser Gorges aboard a "sampan"
---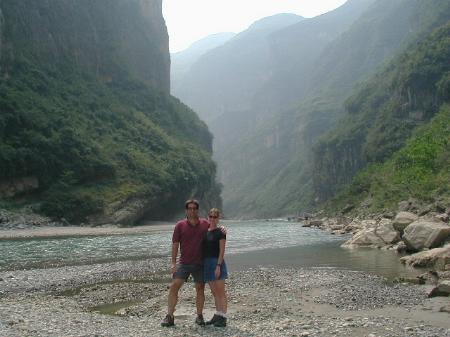 The aqua waters of the The Lesser Gorges will be flooded
---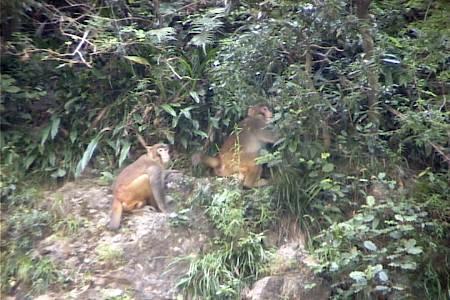 Monkies living on the canyon walls
---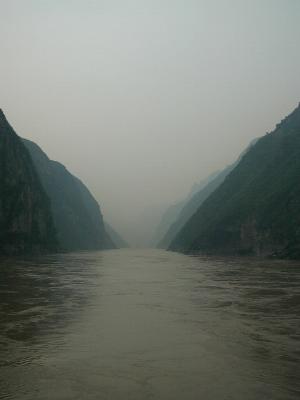 A classic Yangtze River view
---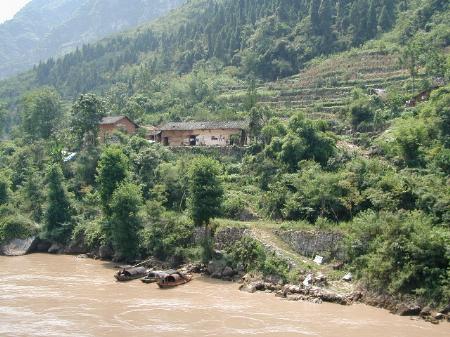 Terraced hillside farm
---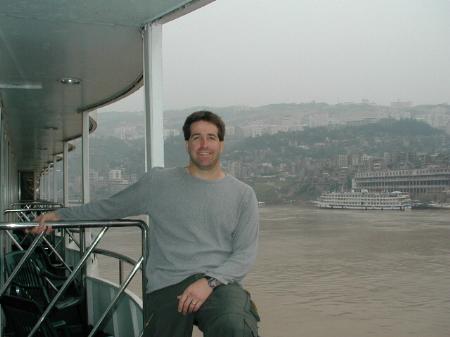 From our cabin balcony; note the new and old city
---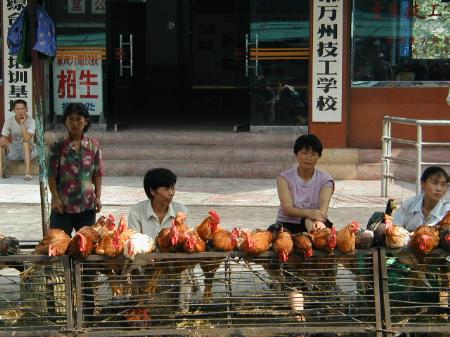 A Chinese Market - Frank Perdue don't know fresh chicken
---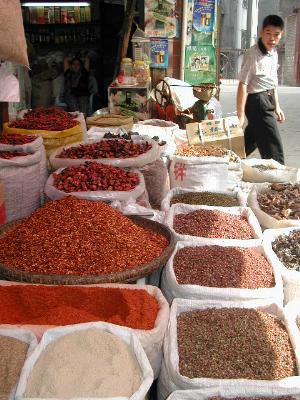 Just the aroma burned
---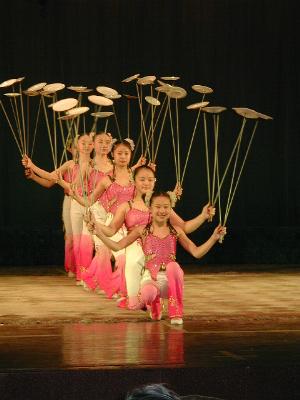 Chinese acrobatics make your head spin
---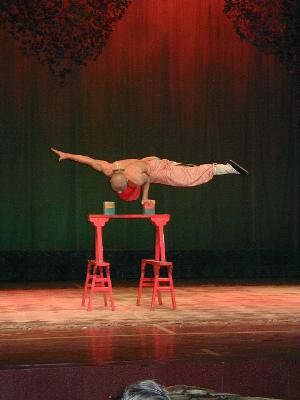 I can do that
---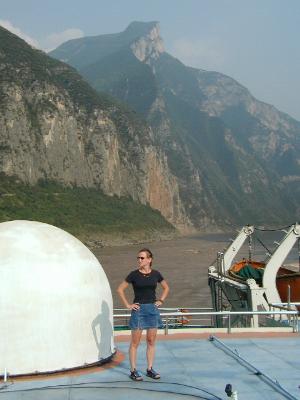 Deck inspection by Captain Lori
---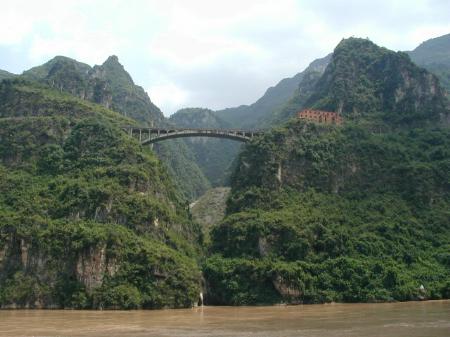 One of many spans along the Yangtze
---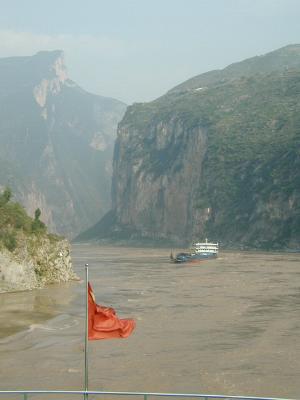 Exiting the last gorge
---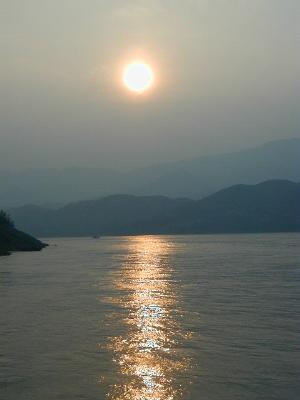 One of the more picturesque moments on the Yangtze
---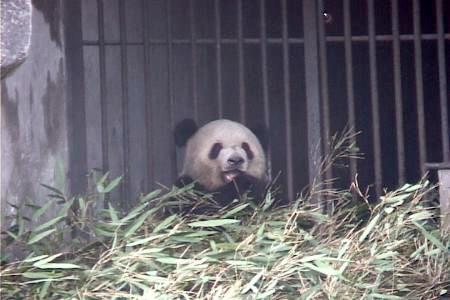 Panda in the Chongqing zoo
---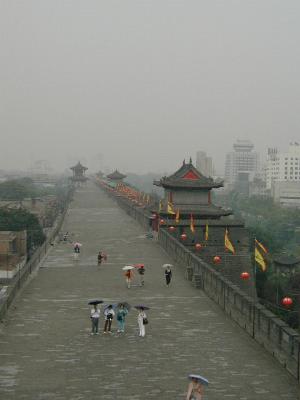 The ancient wall around Xi'an
---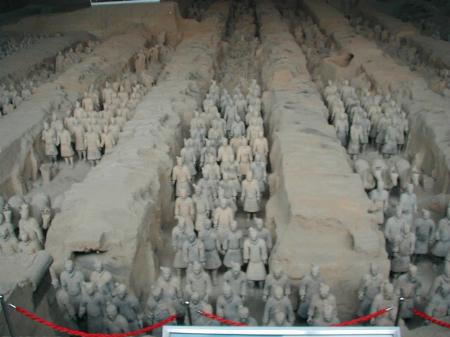 Some of the thousands of Terra Cotta warriors guarding the emperor's tomb
---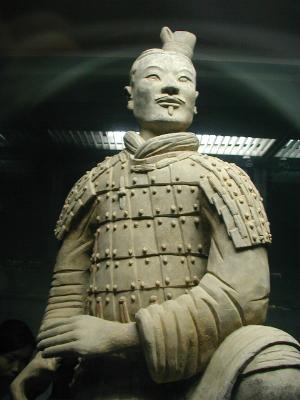 Each warrior has unique characteristics
---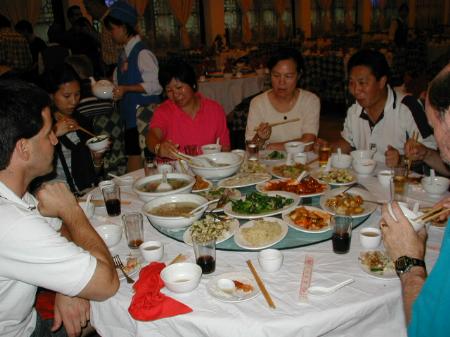 Traditional meal with our tour group friends- this is only lunch!
---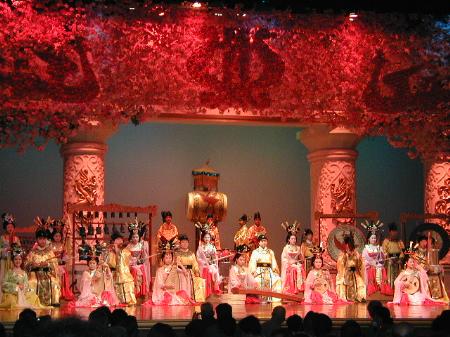 Stage opera of the Tang dynasty
---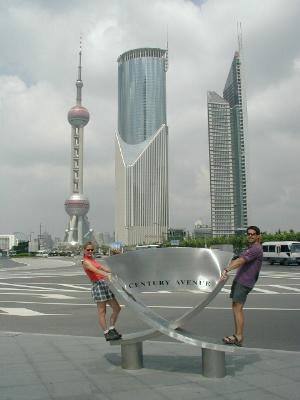 Shanghai's new business district - Nice picture, Doug!
---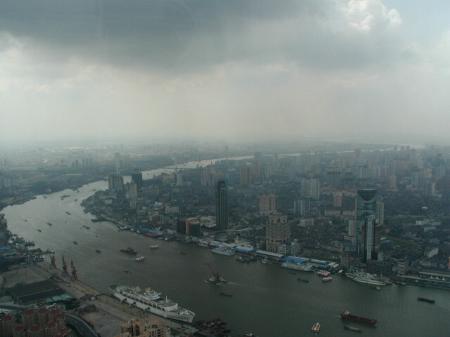 Looking down on Shanghai's commerce from atop the 3rd tallest building in the world
---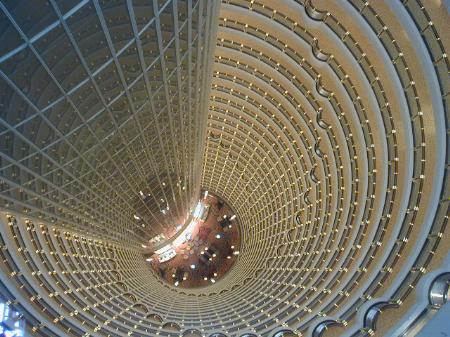 Looking down the core of the 3rd tallest building in the world
---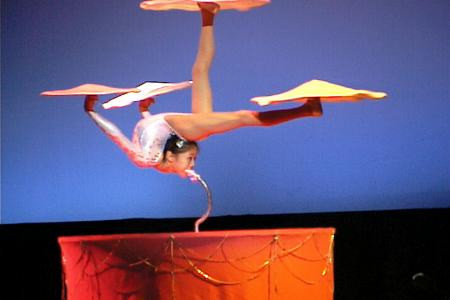 I can do that