Tom & Lori
San Miguel de Allende
Guanajuanto
Mexico
2008
---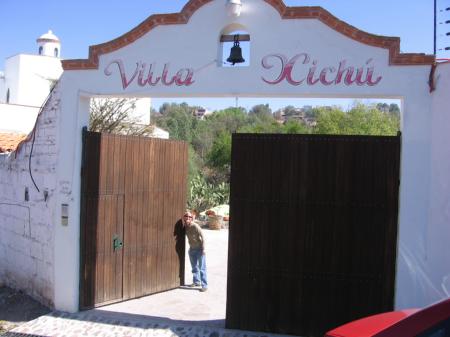 The gates to Villa Xichu…our home for a week in San Miguel de Allende, Mexico
---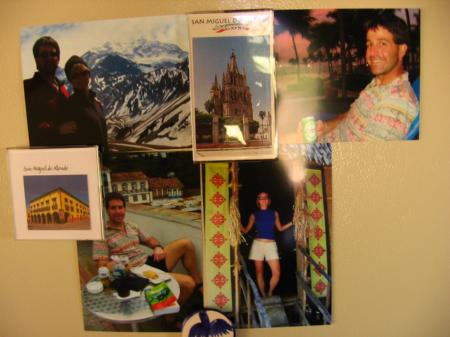 The villa owners did everything to make it feel like our home. They even posted pictures of us from our webpage on the refrigerator in our villa!
---
Our villa, Casa del Mezquite, was full of Mexican charm
---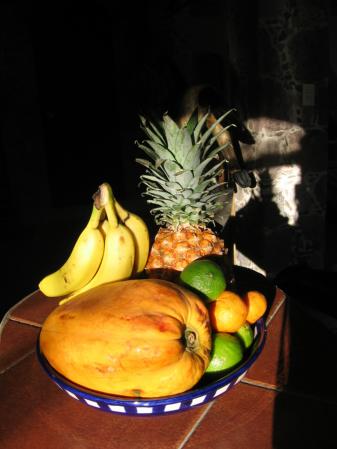 Our welcoming fruit basket in the morning sun
---
Parroquia de San Miguel Arcangel dominates the city skyline
---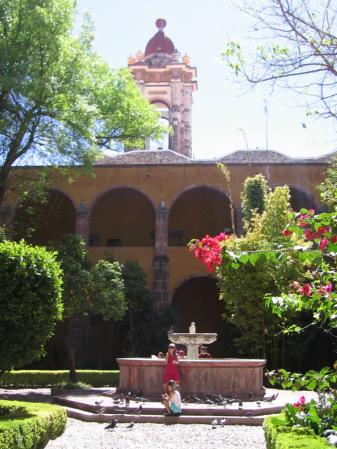 Spanish colonial architecture of San Miguel
---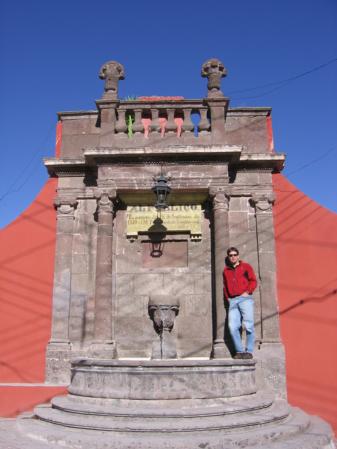 Tom at a public fountain in town
---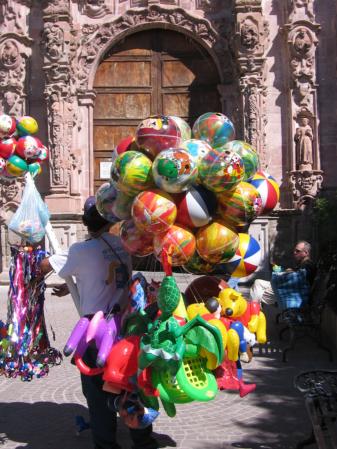 A common Mexican sight near the zocalo
---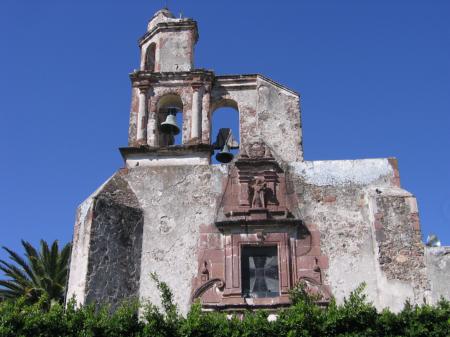 Some of the many bell towers of the city
---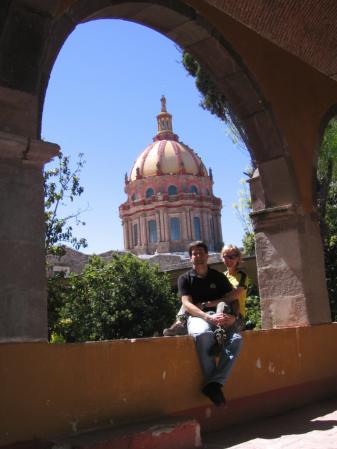 Soaking up the warm mid-day sun
---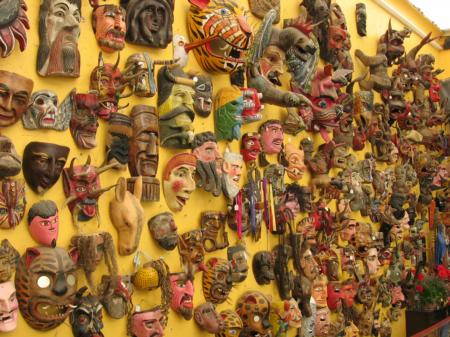 Traditional antique masks of Mexican celebrations. Yes, we bought one.
---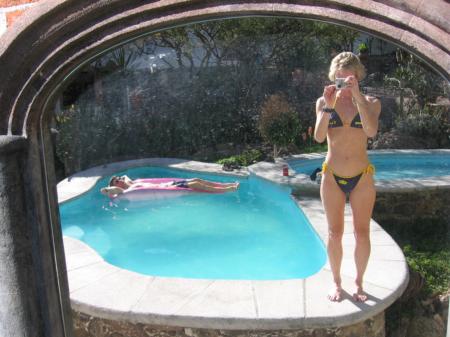 Floatie boy at our villa
---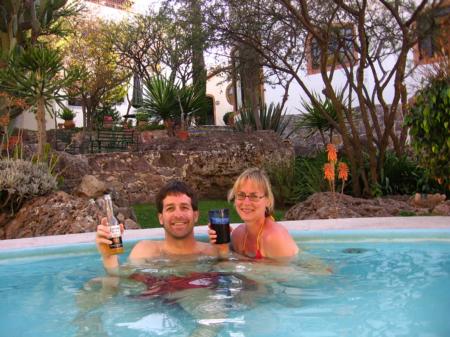 Relaxing in the hot tub at happy hour
---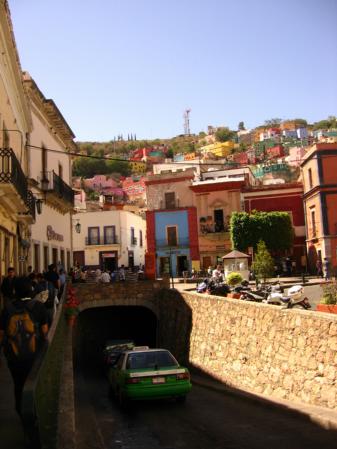 Entrance to one of the many sub-terrain roads under Guanajuanto
---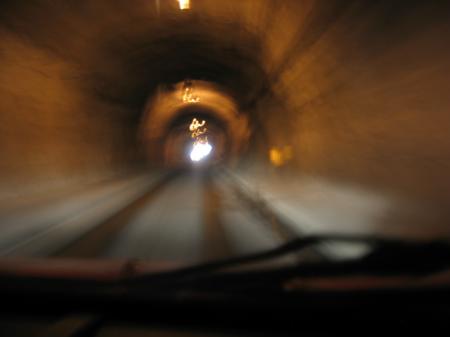 It's like a subway network for cars under the city
---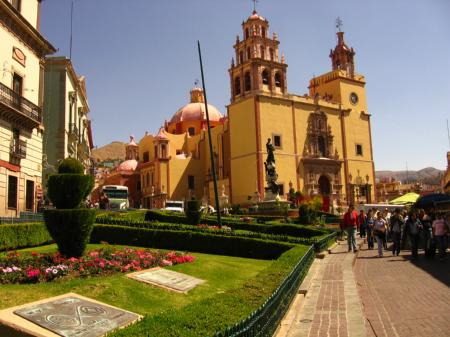 Lovely Guanajuanto, "top-side."
---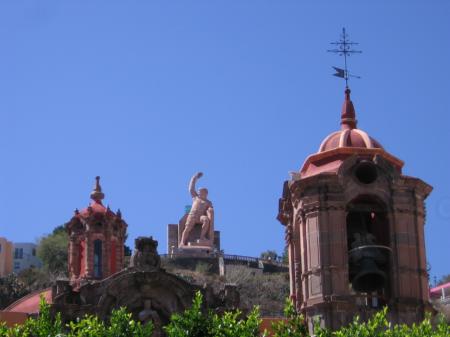 Some of the many interesting monuments in Guanajuanto
---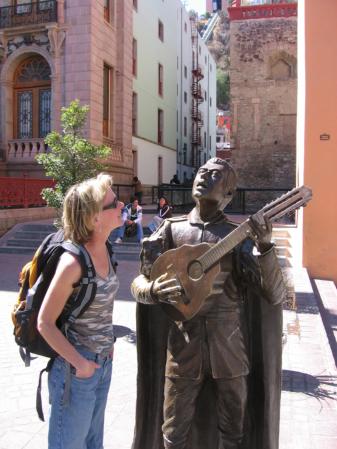 If only he could sing…
---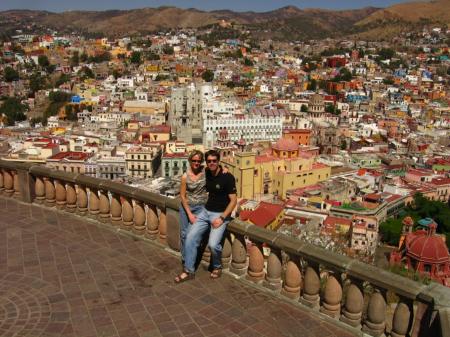 Overlooking Guanajuanto
---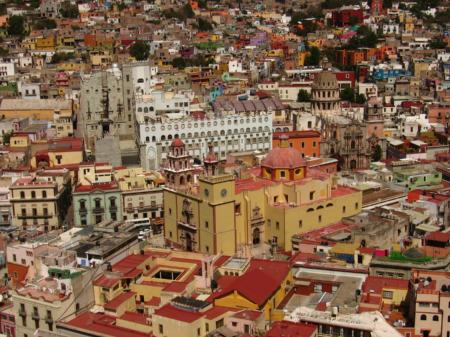 The city is truly an artist's palette of colors
---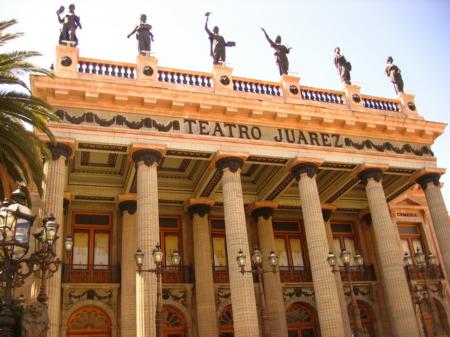 Famous Juarez Theatre
---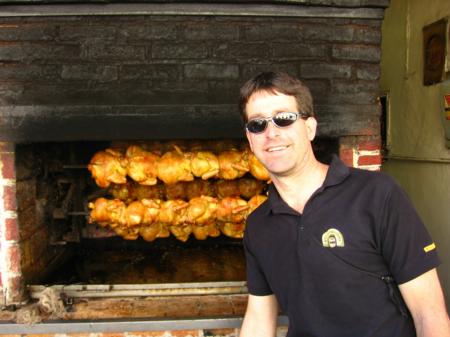 Tom gets his pollo for lunch
---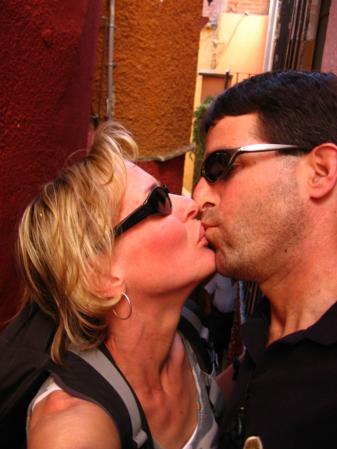 Self portrait at Callejon del beso…Alley of the kiss, where the houses are so close together you can kiss from house to house
---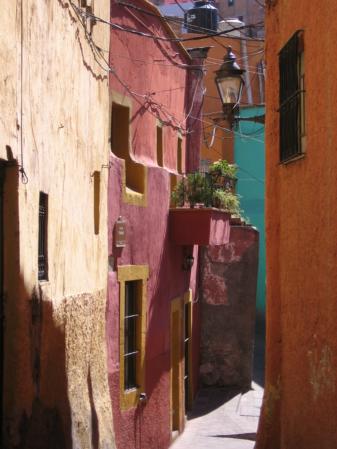 More colors around every corner
---

Museum of the mummies…a tribute to the Mexican's fascination with death
---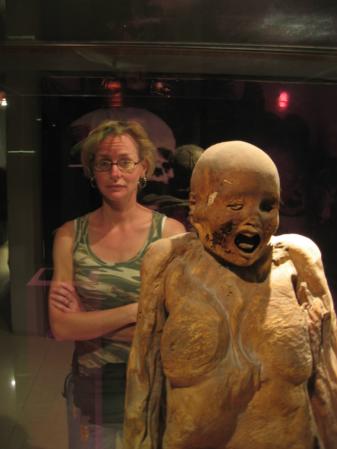 Yes, Lori is thinking there may soon be another mummy to add to this collection if Tom doesn't stop taking pictures of them!
---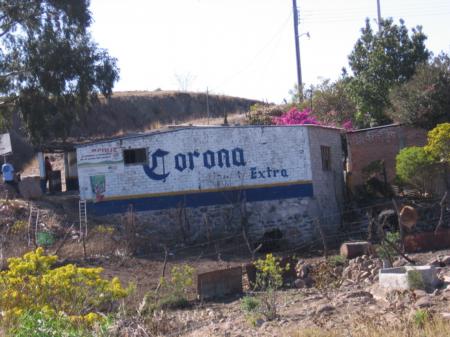 Mexico…we like this place
---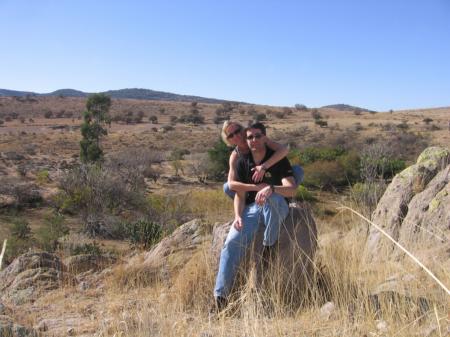 Arid terrain surrounding San Miguel
---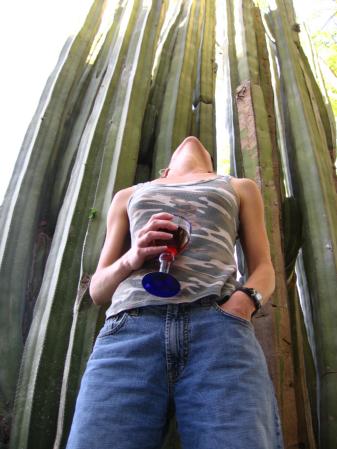 What happy hour in the dessert looks like
---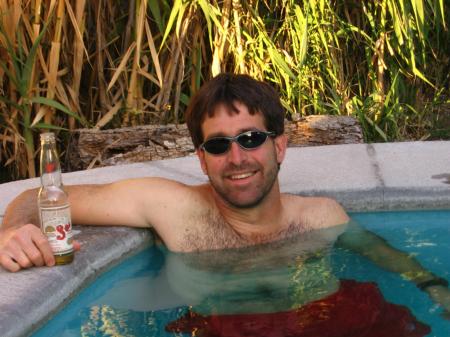 Tom's preferred happy hour spot
---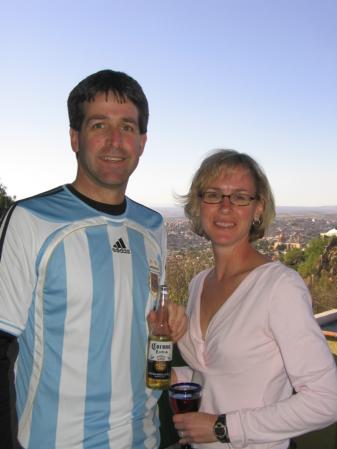 On our villa balcony overlooking San Miguel
---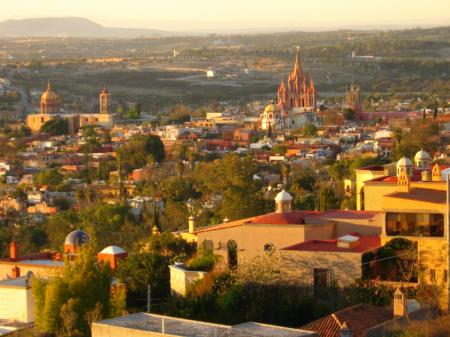 City skyline under a setting sun
---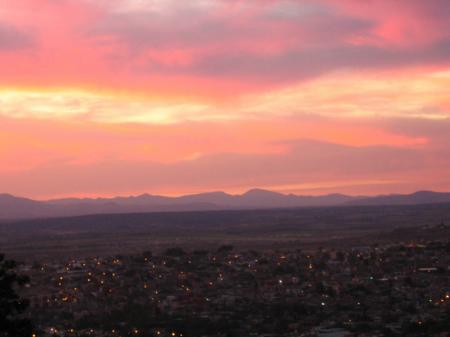 The city is never without color
---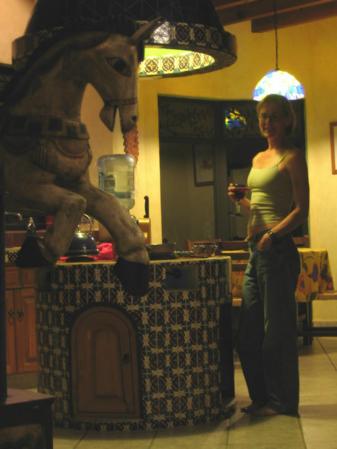 Making fajitas
---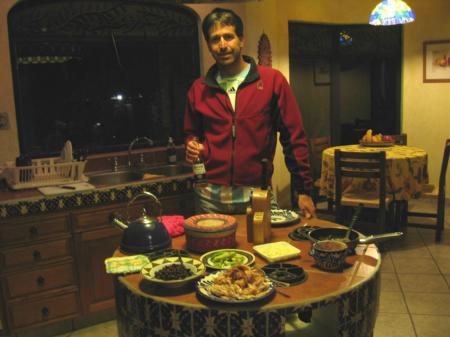 The finished product
---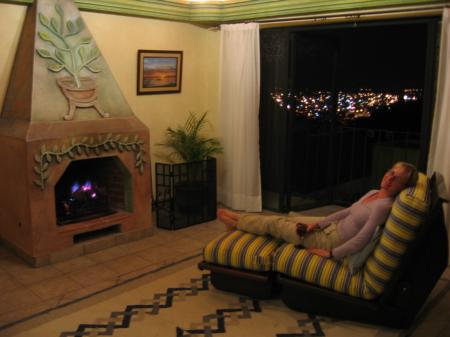 Relaxing at the villa
---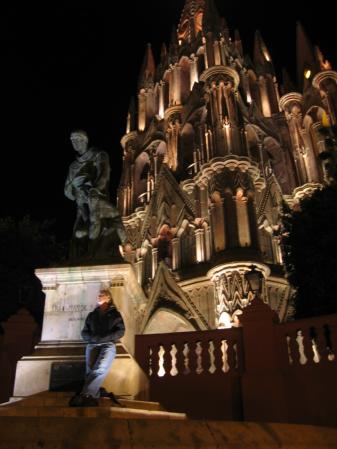 The Parroquia at night
---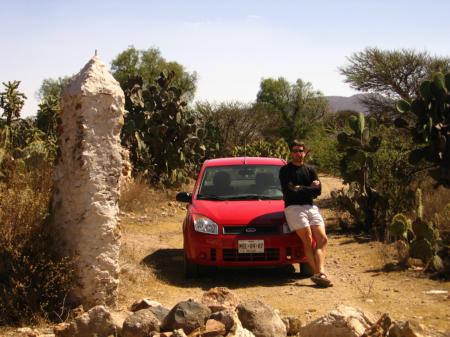 Road trip to the Ruins of Santa Brigida silver mine
---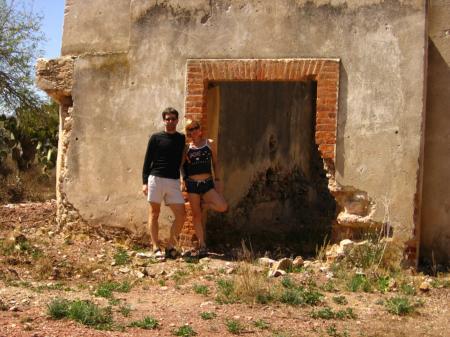 There is a lot to explore
---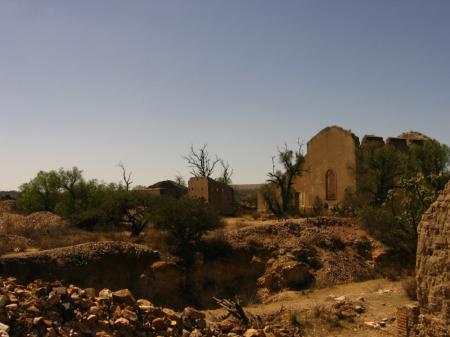 And no one around, save one of the last surviving mine works eager to tell his stories…in Spanish
---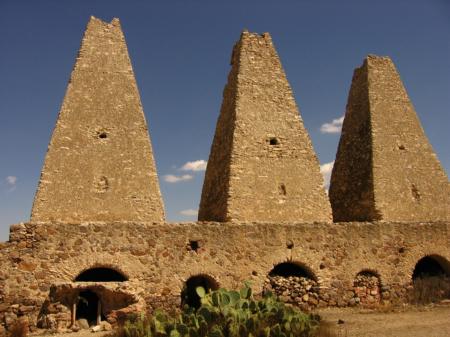 The mine kilns still survive
---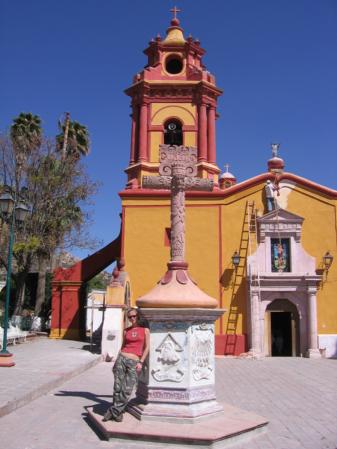 Lori outside the cathedral in Bernal
---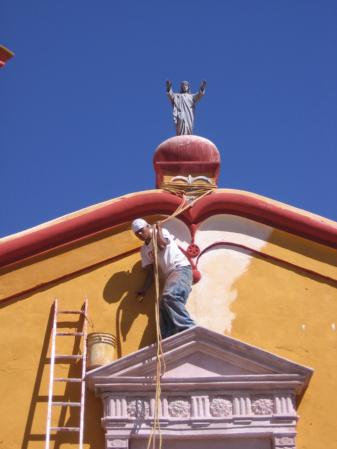 Notice the safety measures in place
---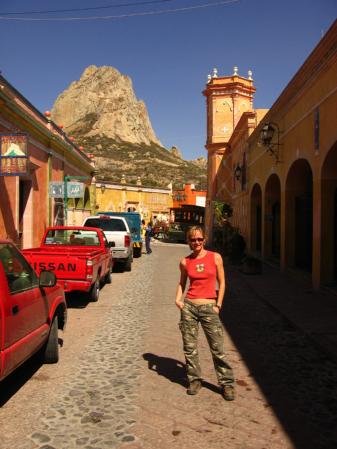 The rock of Bernal is the 3rd largest "free-standing" rock in the world
---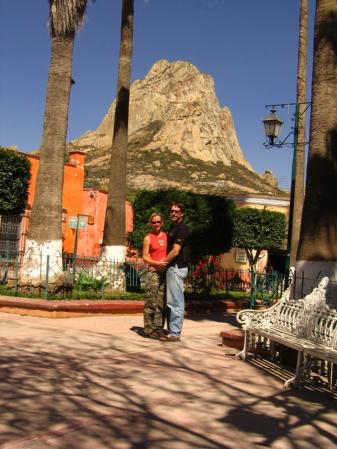 Bernal is a sleepy, quiet village
---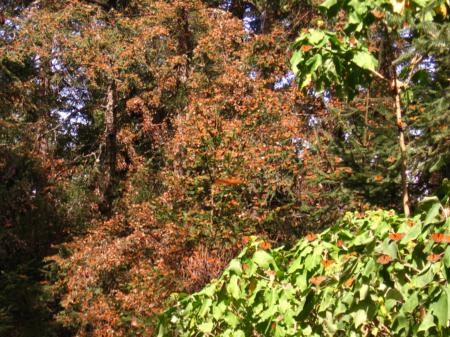 First view of the Monarch butterflies at rest in the Mariposa pines
---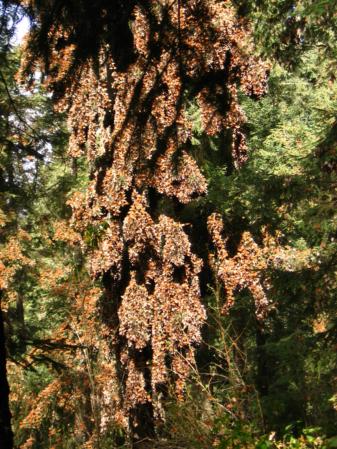 The millions of butterflies weigh down the tree limbs
---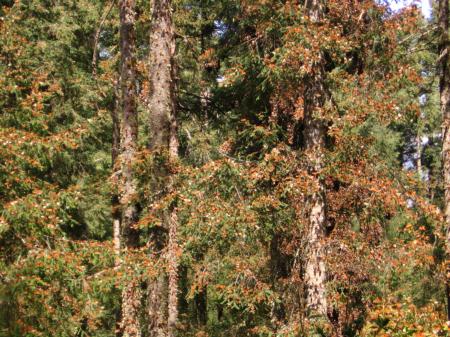 Our 5 hour journey one-way to see them is nothing compared to their 4500km annual migration from Canada to Mexico
---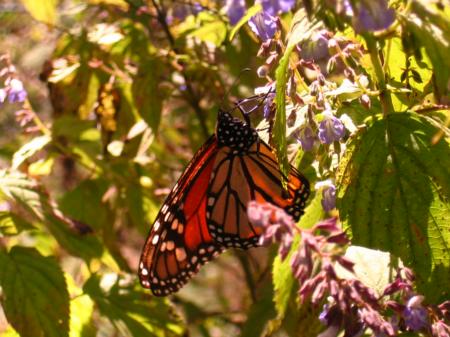 They look just like at home :-)
---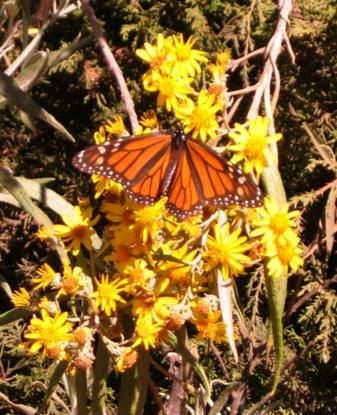 Nectar of the butterflies
---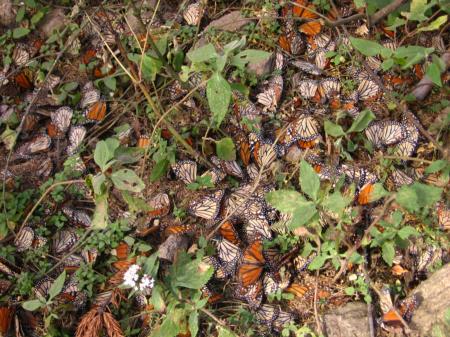 The males die in Mexico after mating…sorry guys.
---
---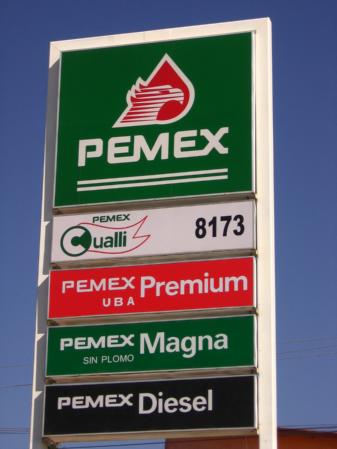 Our pee-stops….the aptly named Mexican petroleum chain
---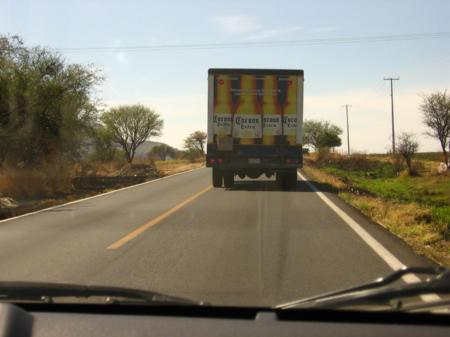 Tom's incentive on the 5 hour journey back to San Miguel from the butterflies
---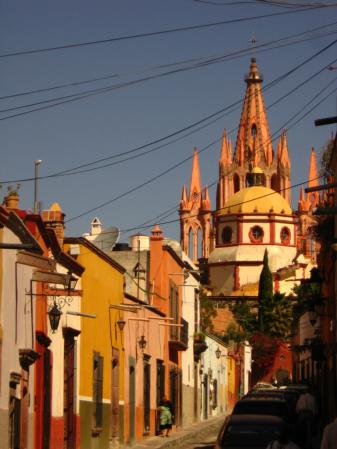 More quaint cobblestone streets of San Miguel
---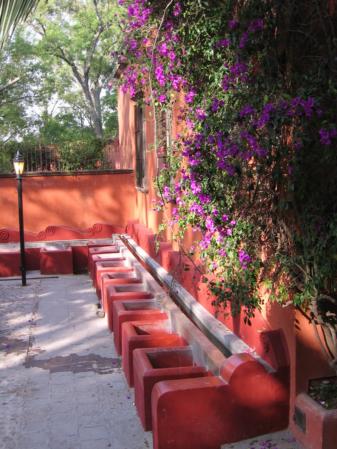 The public laundry in town
---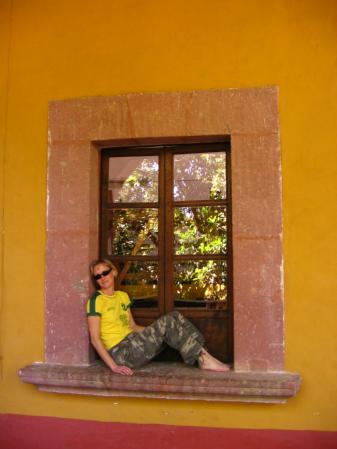 A relaxing spot in the old convent
---

The many colors of San Miguel's lively market
---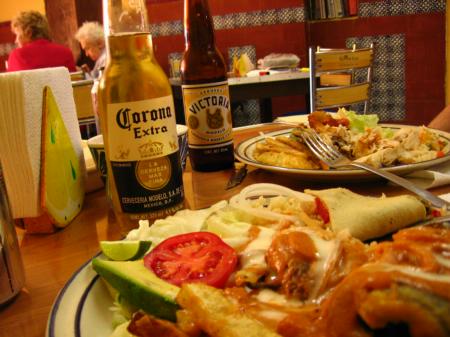 A delicious lunch
---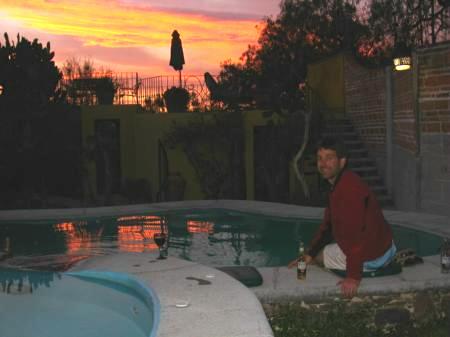 Sun setting on our happy hours at Villa Xichu